Welcome to Wivenhoe Park Day Nursery located within the beautiful surroundings of the University of Essex.
Our large Colchester based day nursery offers vibrant and stimulating child care for children aged from three months to five years old.
We welcome all day nursery applications whether you are a University student, University staff or member of the public.
What Ofsted says about the Wivenhoe Park Day Nursery
"A vibrant and stimulating environment; the staff offer an extremely inclusive and welcoming service for all children and their families"

"Educational programmes are effectively balanced to provide activities which promote all seven areas of learning."

"Children relish the opportunity to choose whether to play indoors or outside."

"An extensive range of cultural festivals and traditional events are celebrated."

"Special events are arranged with story tellers from around the world, joining children together to share their language and culture."

"Each child's key person is extremely knowledgeable about their child's specific needs and help children make progress and develop in their own unique and individual ways."

"The staff's interaction with the children is warm, caring and always positive."

"The nursery is rich in language and literacy resources."

"Babies and younger children are encouraged to use simple signing and gestures to indicate their needs or emotions."

"The outdoor area is used extremely well to promote learning experiences."

"Well-presented learning journals are compiled, containing positive comments and photographs of children's achievements."

"Staff work hard to help families appreciate that they are active partners in their children's education."

"The nursery operates an 'open door' policy where parents can talk to key persons or management at any time."

"All meals are freshly cooked on the premises and the nursery kitchen has been awarded five stars for food hygiene by an environmental health officer."

"Children have good opportunities to develop their physical skills during both indoor and outside play."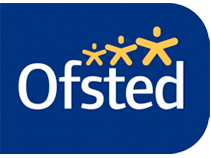 What our parents and carers says about the Wivenhoe Park Day Nursery
"Keep up the good work!" ~ Miss M

"Fantastic nursery, staff are all so friendly and the children always look so happy to be there!" ~ Mrs L

"Lovely staff ; friendly and caring, great facilities." ~Dr Silke Paulmann

"I'd like to say that I feel at home when I come to the nursery, and, for me, this tells me that the nursery has nothing to hide and is confident of the services its staff provide." ~Dr Zak Absi

"The staff are so nice and made me feel at ease from day 1, which was a great help when returning to work and they know each child in their care so well. The lady in Badger room is ready with a hug for my son every morning so he doesn't notice me leaving" (He literally runs into her arms … so sweet!). My son feels so at home at Nursery, he cries when it's time to leave." ~ Miss James